SELMA PEELEN
~ Dark folk fury ~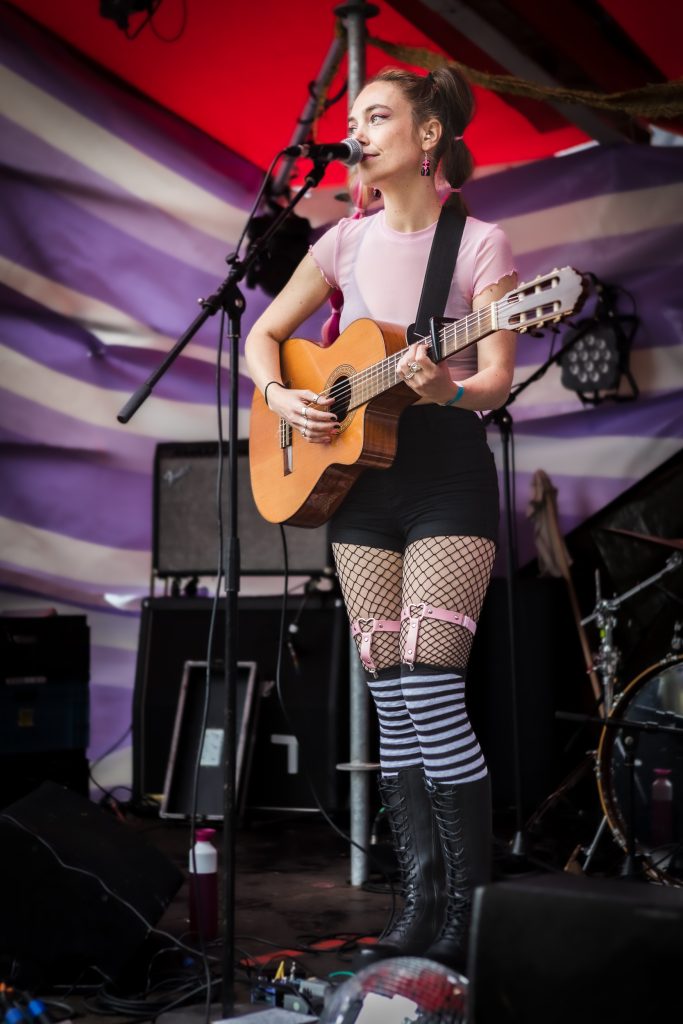 Selma's music is largely characterized by a feeling of melancholy, with a healthy dose of anger and fury. Fragile and powerful at the same time, she surprises with original melodic lines and changes in dynamics. Her voice with a wide range can blow you away. Edgy lyrics and captivating live performances top it off.
Her music is a unique blend of genres. It combines elements of folk, dark wave and alternative pop, with a hint of Mediterranean music. She has created a sound that is both unique and timeless.  Her songs are deeply personal and often touch on themes of feminism, sexual freedom and self-discovery, dealing with adversity and of course the torments of love. Her music is greatly inspired by – amongst others – PJ Harvey, Chelsea Wolfe, Emma Ruth Rundle and 16 Horsepower.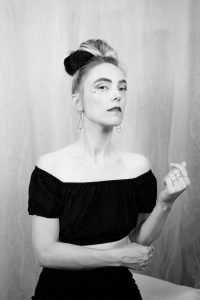 Selma began performing live in her teens, playing small gigs and open mics, first around the city of Amsterdam, but soon across The Netherlands. After honing her craft and developing her unique sound, Selma released her first DIY album Umbrellas in 2008 and in 2014 she released Crossing The Rubicon (e t f records), the latter inspired by a bad break-up.  After nine years of relative silence, Selma released a new body of work: The 15th of September 2023 the album 'Like Armour' is released online.
She continues to push herself creatively, always looking for new ways to capture emotions through her art. Her live performances are full of emotion, with Selma pouring her heart and soul into every song. She has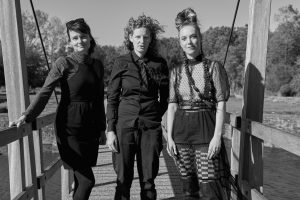 performed for over twenty years at many festivals and venues, building a small yet dedicated following of fans who connect with her music on a deep level. Since this year Selma performs with bass player Iris van Huis and drummer Sophie Neijts. A new and exciting collaboration.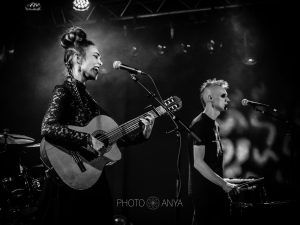 Since 2013 Selma is also part of gothic folk-noise band MANKES, where she joined forces with postpunk-noise wizard Johan Visschers aka The Weak And The Strong. MANKES released several albums and videos and they toured throughout Europe. Since 2023 they joined forces with booking-agency GO! Music to develop and explore new grounds to bring their music to. MANKES is currently in hibernation indefinitely.
Another collaboration Selma did is the musical project NERVEN, with producer and bass player JP van den Berge. They released the album 'The Hearing Trumpet' in 2018.
Since 2018 Selma released several singles accompanied by music videos by her own hand.  Born with an insatiable passion for music and visual arts, she taught herself the skills needed to create music videos that capture the emotions behind each song. She spent countless hours experimenting and perfecting her craft. This resulted in some original and enchanting videos and soon more to come.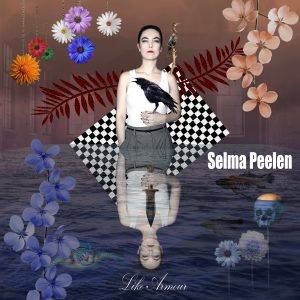 Selma also explores the visual arts mainly through self-portraits, collages and sometimes drawings and paintings. With a passion for experimentation, she uses a range of materials and techniques to create her work, from traditional cut-and-paste to digital manipulation. The result is a body of work that is visually striking, inviting viewers to explore and engage with the world in new and unexpected ways. Recently she created a body of work in collaboration with metal smith and sculpture artist Swaan Miller. Exhibitions will follow. This is Selma's website show-casing her visual works: http://tuhba.com/